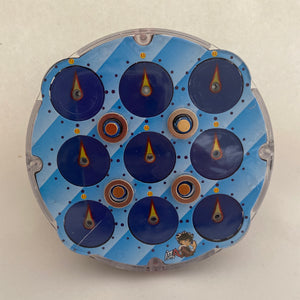 The Nalu exM
 C
lock
is a custom magnetic clock. Each clock is set up and magnetized by top Canadian clocker Lucas Nieuwland. These
clocks
are customized to fit the standard of an excellent
clock
solver. The 
clock
 has 
a fast, sharp click in its turning and a smooth snap for each pin. This allows for accurate turning and great performance. The
clocks 
will initially be very catchy, but will smooth out after a break-in period.
Each clock
is an individually customized puzzle. During the customizing process, a new LingAo Clock
 is opened, therefore it may not look new when you purchase it. It may or may not have one or more cracks on the plastic. Very strong magnets have been added to it which make for exceptionally fast speed and no sticking when moving the dials and pins. 
Due to the strength of the magnets, they may come off if placed near metals. Simply use a super glue to reattach. There are no refunds on our customized
clocks
. They are sold as is with the customization. Enjoy your custom
clock
:)