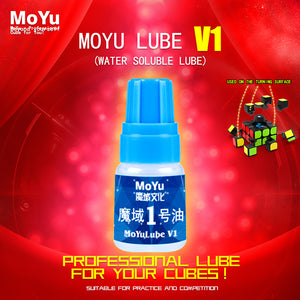 The MoYu Lube Blue, V2, is a direct competitor for the GAN lube.  It is a high density lube that is one of the better lubes on the market from the main cube companies. 
It is quite thick, and comes in a squeeze bottle for easy, mess free application. 
This lube will make any cube much faster.