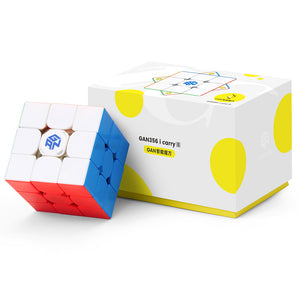 The 356 i Carry is a magnetic smart cube that uses a battery instead of a charger.  The battery lasts for approximately330 hours. The battery can be replaced.
The iCarry connects to the Cube Station app via Bluetooth. The Cube Station app allows you to race with other cubers around the world, do trainings and tutorials, plus so many stats based on your solves. Cube Station is available free on iOS and Android. 
Comes with storage box, cube bag, CFOP algorithms and two sets of tension nuts and two sets of springs. Weighs 77 grams.